Tired of wishing staff were a little (or a lot) more professional?
Lets Change That!
Make this training a permanent part of your agency's training library.
Sara has worked with providers in: 
"There's no ownership!"
"There's no follow through!"
"Where's the professionalism?"
"Staff should already know this stuff!"
Wouldn't it be convenient if your DSPs and other staff DID already know all the basics of how to effectively communicate, followed through on every request, showed up ready to represent the agency and those they serve, maintained professional boundaries individuals and each other...all with big doses of empathy, zero drama, and were prepared to hit the ground running?
Of course it would.
Think about it. Your customer service would shine, no tasks would fall by the wayside, communication would effectively support the movement of work, and you would probably spend a lot less time cringing.
Individuals, families, guardians, case managers, and other stakeholders would be raving fans of your agency and the services you provide! Wa-hoo!
Unfortunately, that's not the reality.
You have 2 choices...
1. Keep doing what you are doing...and keep getting the same results.
2. Train your staff and be done with this issue once and for all.
Welcome to -
Keeping it Professional: Boundaries, Common Courtesies, and Customer Service in the Workplace
The 1st Ever "Professionalism" Training Specific to
the Field of Developmental Disabilities!
The perfect addition to your agency training library. 📚
In this training staff will:
Learn the 6 Ps of Constructive Customer Service, particularly as they apply to the I/DD system.

Build solid habits of ownership and follow through.

Create and sustain a culture of positive communication that supports the work moving correctly and on time.

Recognize the signs and symptoms of trauma in the workplace and execute empathy-based interaction strategies that support individuals...and coworkers.

Uncover ways to help individuals to develop deeper and more meaningful personal relationships.

Gain clarity around agency expectations of professional behavior and professional boundaries.

Learn how to successfully deescalate defensiveness and create an environment that fosters success for the individuals they serve...and for each other.

Complete a deep dive into their own communication style, priorities, and what motivates them in the workplace, and learn techniques for working with those who are wired differently.
"I love how this training always goes right back to our purpose."
~KIP Training Facilitator
What's Inside:
5 Modules - 15

Lessons - 45 Practice Sheets - Over 70 activities - Facilitator Guide - Live Support Calls
Module 1:
Deliver Applause-Worthy Customer Service
Lesson 1:
Who are Your Customers
Lesson 2:
Give Them What They Want Most
Lesson 3:
The 6 Ps of Constructive Customer Service
Module 2:
Professional Boundaries - Excellent Service Without Crossing the Line
Lesson 1:
Maintaining the Line
Lesson 2:
"Meaningful" Services
Lesson 3:
Supporting Choice, Control, and Independence
Module 3:
Workplace Professionalism - Common Courtesies and Cringeworthy Challenges
Lesson 1:
Common Courtesies and Cringeworthy Challenges
Lesson 2:
Show Empathy without Getting Sucked In
Lesson 3:
Working with the 4 Professional "Types"
Module 4:
When Trauma is Involved
Lesson 1:
What Is Trauma
Lesson 2:
How Trauma Influences Us
Lesson 3:
Using Empathy to Support Interaction
Module 5:
Disarm Defensiveness and Keep the Work Moving
Lesson 1:
When the Interaction Feels Like a Battle
Lesson 2:
When You Are the Defensive One
Lesson 3:
Disarm Defensiveness in Individuals
This ID/D-specific training is unique in many ways:
First of all...you own this training.
That means...you can access this training curriculum at any time.
Use this training for new employee orientation, inservice days, annual training days, retraining, or to meet annual customer service training requirements...it's your call.
There are countless ways to use this content and you control the length of each training session…20 minutes, an hour, all day, or some amount in between. Conduct a refresh or do a deep dive. Flexibility is built right in.
Now all of that is great by itself…but here's where we really change things up. This training includes a written guide just to support facilicators, along with a Training Facilitator Planning Tool so trainers feel confident, organized, and prepared.
Whether you have 2 facilitators or 20...staff will have a consistent training experience.
This is not a sit-staff-in-front-of-a-video-and-hope-they-figure-it-out kind of training. Facilitators deliver meaningful, consistent training.
Facilitator turnover? No worries!
New training facilitators easily pick up right where the previous ones left off with absolutely no break in consistency or quality. Think about the impact this will have on the quality of training that staff receive.
As facilitators dig into and begin to deliver Keeping It Professional there are bound to be a few questions, and I've got you. I want your teams to be as successful as possible so I am including 4 live Zoom Q&A sessions so facilitators can get their questions answered quickly and deliver spot-on training without missing a beat. All sessions are recorded, and questions can be submitted in advance.
Consistency Creates Culture
HI THERE!
I'm Sara Sherman
As a sought-after problem solver in the I/DD community, I help providers, governments, and organizations solve their most challenging problems once and for all. With decades of experience in all aspects of the developmental disabilities system, I teach practical, implementable, and repeatable steps that produce measurable and sustainable results and ensure those problems stay gone for good.
I have been organizing people and work for decades. I quickly developed a niche for implementing new initiatives, and bringing agencies back from the brink of shut down due to regulatory non-compliance. I understand what it takes to lead large teams through intense and demanding changes.
I have a bachelor's degree in Public Relations and master's in Public Administration and have served people with disabilities in the areas of residential services, community employment, case management, housing, project management, incident investigation, services and supports, vocational rehabilitation, state policy development, provider oversight, compliance audits, and more!
"Listen to everything Sara says!"
- Chris Saulino, CEO Community Interactions, Inc.
"I have been here almost 20 years and this is the best training I have ever attended!"
- Training Attendee
"Thank you so much for such a great and informative training! I'm excited to get this going for my agency."
- Training Attendee
Keeping It Professional is NOT for your agency if...
Your internal and external customers are happy with the customer service your staff provide.
Your team has strong follow up and follow through.
Verbal and written communication occurs with purpose, ease, and clarity.
No one responds defensively.
Both staff and individuals are crystal clear on the lines around professional boundaries..specifically in relationships.
Every day DSPs powerfully and confidently create more space for individuals to increase the amount of choice and control they exercise.
Your team understands and applies empathy-based practices to support each other through challenges.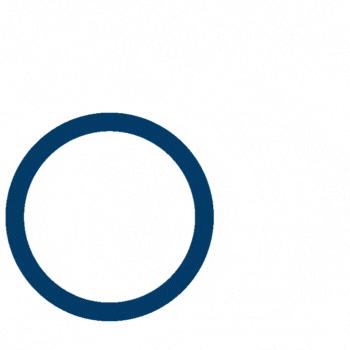 This training IS for your agency if you...
Hire people who don't have robust work experience. These staff need support in order to understand how to work in a professional environment, how to effectively communicate, and how to focus on work while at work.
Wish your staff understood that they have a bunch of internal and external customers...and you lie awake at night trying to figure out how to get your team to follow up, follow through and take real ownership of meeting these customers' needs.
See that emails and texts are flying everywhere all the time but actual work seems to fall through the cracks and nobody seems to know why.
Know incidents are being triggered by trauma but you have no idea how to address this complicated topic with your team.
Notice that individuals are developing close relationships with staff and those relationships may be limiting independence.
You wish you could be certain that each one of your training facilitators is delivering the same content in the same way...and that staff truly understand and can correctly implement the information at their worksite.
Have a state requirement to deliver an annual customer service training and you struggle to come up with meaningful and interesting topics each year.
Any of these questions on your mind?
This format is new to me...what if my team struggles to utilize this training?
How many of my training facilitators can access the program?
How long do I have access to this program?
Train as many staff as you want. As many times as you want. Whenever you want.
0 licenses to track, no annual renewals. Access to all program updates.
Use all the built-in tools to make sure that training is understandable, meaningful, and implementable. Every time.
5 Modules packed with...
Multiple video lessons per module and an array of different learning exercises for every lesson - do them all at once, or save a few back for next year.
Facilitator's Guide and Video Instruction
All the instructions and guidance facilitators need to deliver consistent quality training sessions.
Every facilitator. Every time.
Plenty of Tools and Resources
All the practice sheets, quizzes, games, role play, and scenarios needed to ensure staff have a comprehensive understanding of the material and are ready to put their knowledge into practice.
4 Monthly Ask Sara Anything Sessions
Q&A Zoom sessions to answer any and every question a training facilitor could have about how to effectively deliver the program. All sessions are recorded and recordings are available within the program.
Keeping It Professional:
Boundaries, Common Courtesies, and Customer Service in the Workplace
$1697
Stop tracking licenses, or dealing with annual fees. Instead...Own it. Use it. Train it.
(The average cost to send staff off to training is over $100...train your entire team, over and over, for the price of training 17 people...once.)
YES! GIVE ME IMMEDIATE ACCESS!